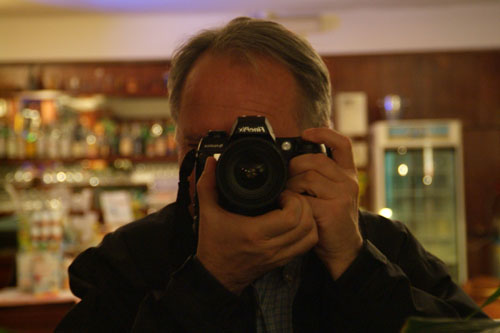 Patrizio Tamburrino, a florentine captain who lives in Genoa.
Highlj regarded for his skill at using his camera,
in the study of the image composition and light effects,
he can capture the different aspects of life with
natural artistic sensibility.
Thanks to his experience around the world,
he could photograph unusual landscapes and
interesting subjects through a gradual
development from black and white to professional
slides and finally to the use of the digital camera.
His Australian, African, eastern landascapes were
subjects of brochures, posters and calendars.
This site is susceptible to further improvement
and widening.
Enjoy your sight!

THERE IS A COPYRIGHT ON THE PHOTOS OF THIS SITE